Lawn mowing and garden maintenance can be a daunting task that most people try to avoid as much as possible. With pruning, gardening, hedge trimming, weed control and lawn pests to contend with this is a time consuming and a laborious chore. However, it is one that must be done to keep their property maintained.
Regular maintenance can be easily overlooked and the thought of getting away with no more than 10 services per year may sound sufficient although every time you mow, trim and prune hedges and trees means you are contending with overgrowth that will require much more work and strain on your equipment. As such it is always recommended to trim your lawns, hedges and trees at least 18 times per year.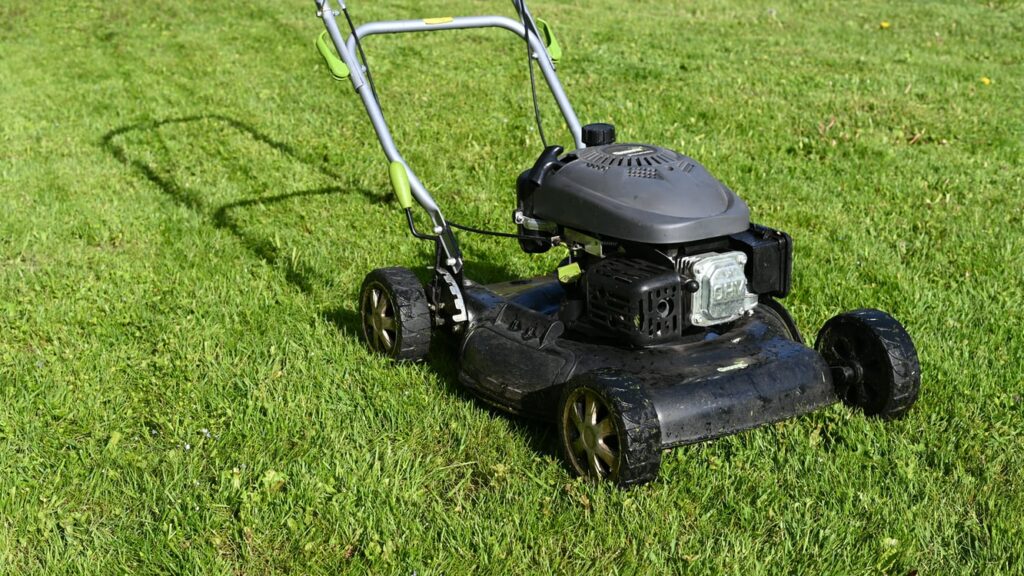 What To Look For In A Lawn Mower
Generally, the most common problem people have when maintaining their own property comes down to the equipment they are using. Cheap equipment will only last a year or two before giving out unless you keep up with regular maintenance and don't overload the machines. Maintenance includes regularly cleaning air filters, changing oil, lubricating moving parts and keeping blades sharp. This will dramatically improve the life of the equipment you're using.
There are a number of styles to choose from, making choosing the best mower for your needs tricky. It is recommended to buy trusted brands. Spending a little extra on quality and reliable equipment will allow you to get years out of your machines with good maintenance practices.
Additional factors to consider include:
Lawn Size
The first thing you need to determine is how big your lawn is. You don't want to invest in a lawnmower that is too small and tasks too small to mow a large yard.
Terrain
Different mowers are suited to different terrain. Is your garden mostly flat and clear? are there hills and obstacles to navigate? For lawns that are relatively flat and clear, you can get away with a regular lawnmower, however for small, hard to reach areas such as curbs and around pillars, you may need a handheld cutter.
Power Supply
There are two main ways to power a lawnmower, petrol and electricity. Gas mowers offer more power and can easily last the entire length of your mowing sessions, but maintenance is a little more complicated. Additionally, these machines typically start with a pull cord, which can be difficult for some to handle.
Cordless electric mowers, on the other hand, are quieter, cleaner, and easier to start, but they are often not as powerful and cannot operate for as long per charge. Although corded electric mowers offer an unlimited run time, some people find it awkward to mow with a cord trailing behind them.
Grass Clippings
Lawnmowers can handle the cut grass clippings in a number of ways. The most common type is side discharging mowers, where grass clippings are left in the yard and will act as fertiliser as it disintegrates. However, some clippings are thick and clumped up, having the opposite effect. Here, you will have to rake the clippings up.
Another common option is lawnmowers with an attached bag. While more expensive, they save you time and effort from having to rake up your yard.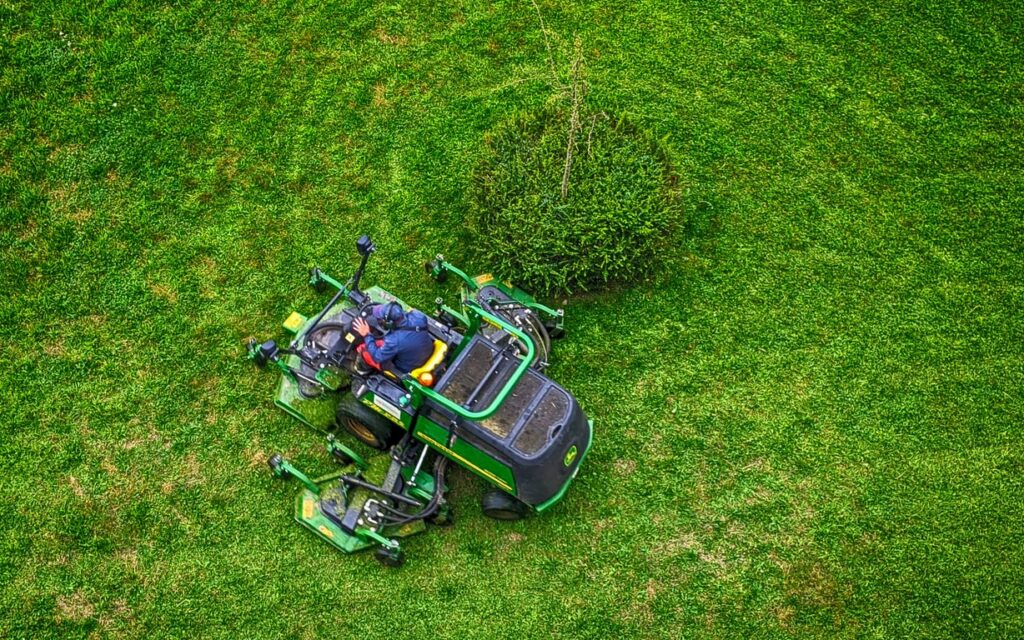 What We Use
At Surf N Turf Mowing we use the Stihl combi system with added attachments including the hedge trimmer, edger, chainsaw and whipper snipper. This allows us to prune small trees, maintain hedges, establish edges and whipper snip our properties with ease. We also use a handheld hedge trimmer for smaller jobs.
As for lawn mowing, we use a commercial-grade Honda self-propelled mower for small to medium-sized residential lawns. For larger properties, we utilize a 42inch Toro zero turn mower which is great for lawn areas up to 1 acre.
We stick to the same brands to allow us to get to know the machines and save on spare parts and maintenance. We recommend getting to know your local mower shop for great advice and to assist with purchasing the right equipment for your needs.
Professional Lawn Mowing Services
If maintaining your property fills you with dread or you simply don't have the time and you are considering hiring a lawn care professional to take care of your property needs, Surf N Turf Mowing offers a full range of professional lawn mowing services for both residential and commercial properties. From a one-time clean up to a scheduled weekly to monthly service, we can take the hassle out of lawn care for you. Get in touch today!