Lawn Maintenance and Care
Lawns are a wonderful addition to any property and are a great way to add life and colour to a space. However, for many properties, lawn care maintenance can be time-consuming. With Surf N Turf, we have the perfect solution to keep your lawn green and luscious! With our expert knowledge and attention to detail, our team can help your lawn thrive and flourish, no matter the season!
Your lawn is more than just a space for outdoor living – it's also an investment in the beauty and health of your home. At Surf N Turf, we take a holistic look at your lawn to provide total care and maintenance solutions that suit your needs and your budget.
While we recommend regular maintenance, we also provide one-off services for residents and businesses who need to spruce up their lawns!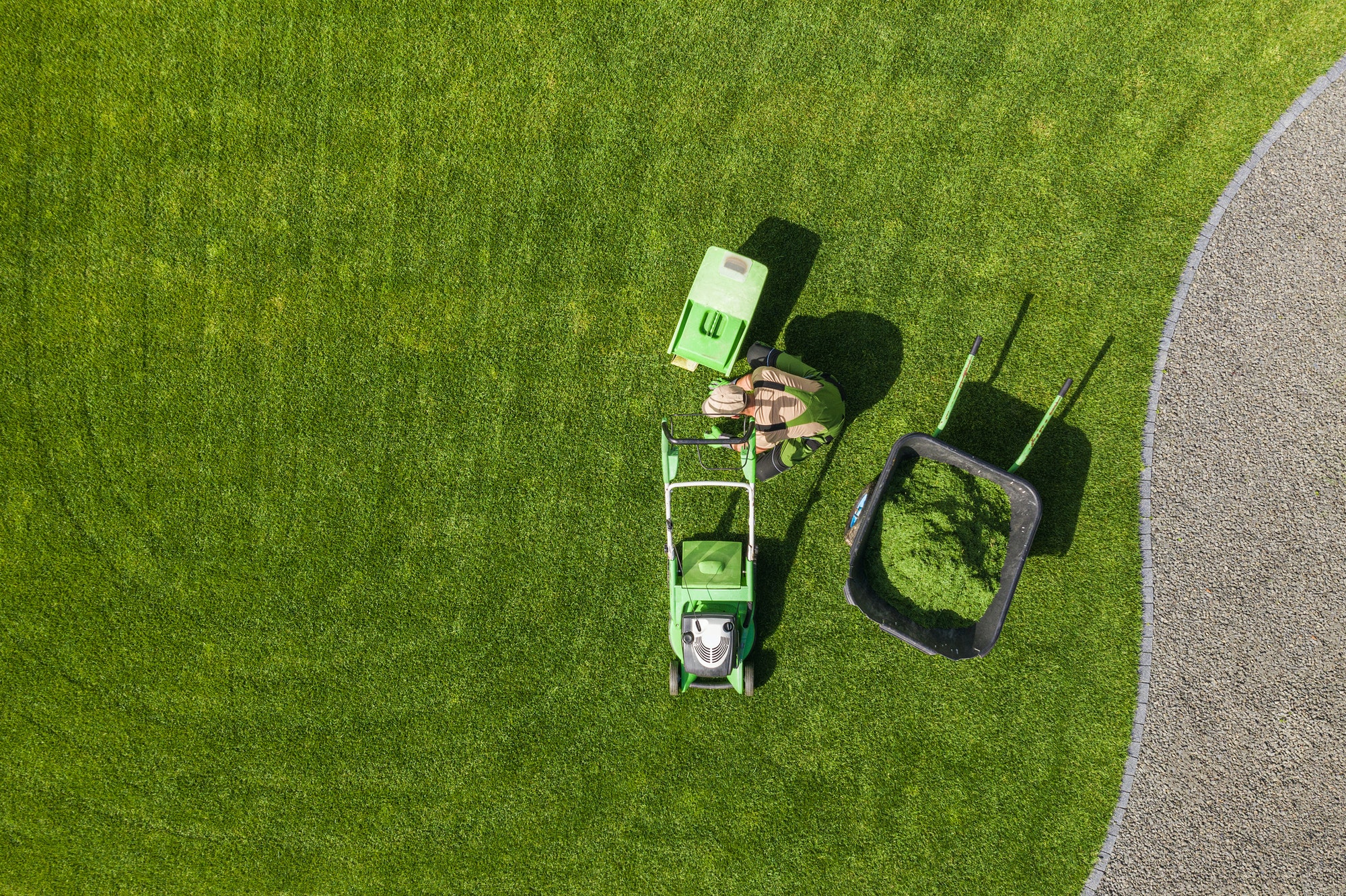 Surf N Turf Lawn Care Services
Lawns That Are Green & Gorgeous
Are you looking to improve or maintain the aesthetic appearance of your home or business lawn? Surf N Turf take care of your outdoor space, so you don't have to!
When you choose to partner with us, we provide nothing less than completely transparent services that cater to your needs and schedule. As a locally-owned and managed business, our focus is to build lasting relationships with our customers by providing high-quality, consistent and affordable services.

We use only the best machines when mowing lawns and ensure our equipment is kept clean and functional for a healthier cut.

Lawn and Garden Treatments
Help your garden flourish and beautify your landscape with our professional lawn and garden treatments.

Our treatment plans allow us to tackle weeds and lawn pests, as well as fertilise your lawn to build its strength and keep it lush.

With growth regulators, vertical growth is stunted, and lateral growth is stimulated, creating a thicker, greener and more weed resistant turf.
Cutting Edge Lawn Care Services
Whether you are looking for once-off maintenance while you are away or regular lawn care services, Surf N Turf is a trusted name with years of experience.
We know how hard it is to find someone who will do your mowing and lawn care for you. That's why we have a local team so that they can also provide invaluable advice about keeping the green and gorgeous in every space!
It can be tough to keep up with all the work that goes into lawn care. From mowing and weeding to lawn fertilising and pest control, it's a lot of work! At Surf N Turf, we provide a range of affordable services that take the hassle out of lawn care for you.
Let us take the load off your shoulders, so you can relax and enjoy a green, gorgeous lawn. We are here to help you choose the service that is best for you, get in touch with us and we will help you get started!
For Affordable lawn & garden Maintenance Services
Get World-Class Lawn Services
Our lawn care services are affordable and easy to implement. Contact us now to get the luscious lawn you've always wanted!