Surf N Turf provides lawn mowing services in Buderim and the surrounding areas. Our team of qualified professionals offer a reliable and efficient service, ensuring that your lawn is kept looking its best.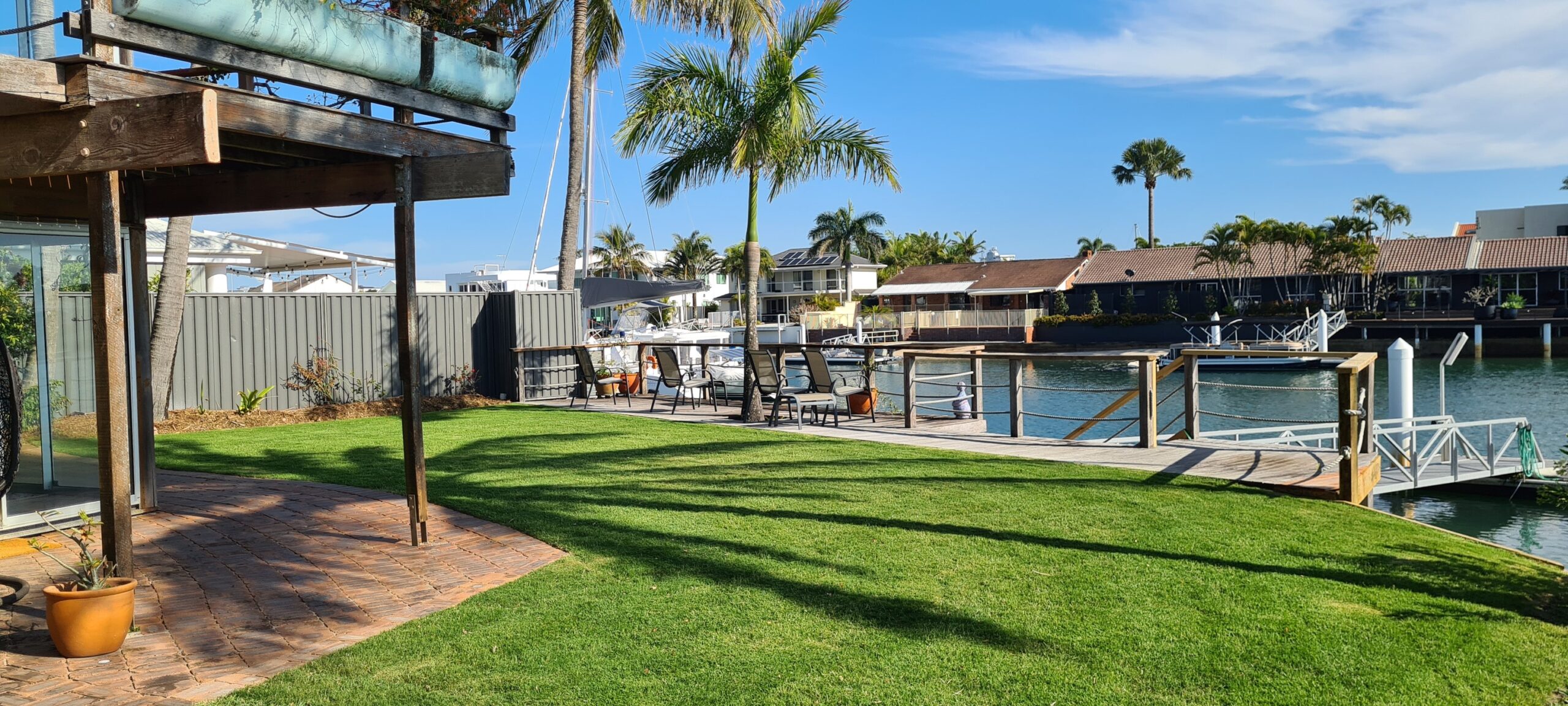 Lawn Mowing Services Buderim
Green, Gorgeous & Healthy
No one wants a patchy, dried out lawn – it not only looks bad, but can be a real pain to get back on track! With Surf N Turf's lawn mowing services in Buderim, you can relax knowing that your lawn is in good hands. We use the latest equipment and techniques to keep your lawn looking great all year round.
We offer both regular lawn mowing packages for clients who simply don't have the time to care for their lawn or once-off trims for lawns that need a good sprucing up! 
For your peace of mind, our team is skilled and experienced in all things lawn mowing and maintenance. With years of hands-on experience, we know exactly what your lawn needs to stay looking green, gorgeous and healthy all year round! 
So if you're in need of some professional help to get your lawn back on track, or simply want to keep it looking its best, contact Surf N Turf today!
The Best Way To Keep Your Lawns Looking Great
We know for clients across Buderim, their lawn is their pride and joy. It's the first thing that people see when they pull up to your house and can be a great way to show off your property! But with so many other things to worry about, it can be tough keeping up with the maintenance.
Not only can an unkept lawns be unsightly, but an overgrown lawn can be a breeding ground for unwanted pests, making it far more difficult to maintain and restore.
At Surf N Turf, we recommend sticking to regular lawn mowing and lawn care service schedules to ensure that your lawn always looks its best. This not only saves you time and hassle in the long run but can also help improve the overall look and health of your lawn.
With our Buderim lawn mowing services, you can enjoy:
take the hassle out of lawn mowing
As a trusted lawn mowing service that services residential and commercial properties across Buderim, Surf N Turf knows the importance of a well-maintained lawn. We understand that many clients simply don't have the time to mow their lawn themselves, so we offer a convenient and affordable lawn mowing service.
Not only are our lawn mowing services affordable, but we also offer a range of solutions to suit your individual needs. Whether you need a one-off service or regular lawn mowing, we can have a package to suit you.
We also understand that every lawn is different, so our team will always assess your lawn before starting any work. This helps us ensure that each cut is precise and you receive the best results. So why not sit back, relax and let us take the hassle out of maintaining your lawn. Contact Surf N Turf today!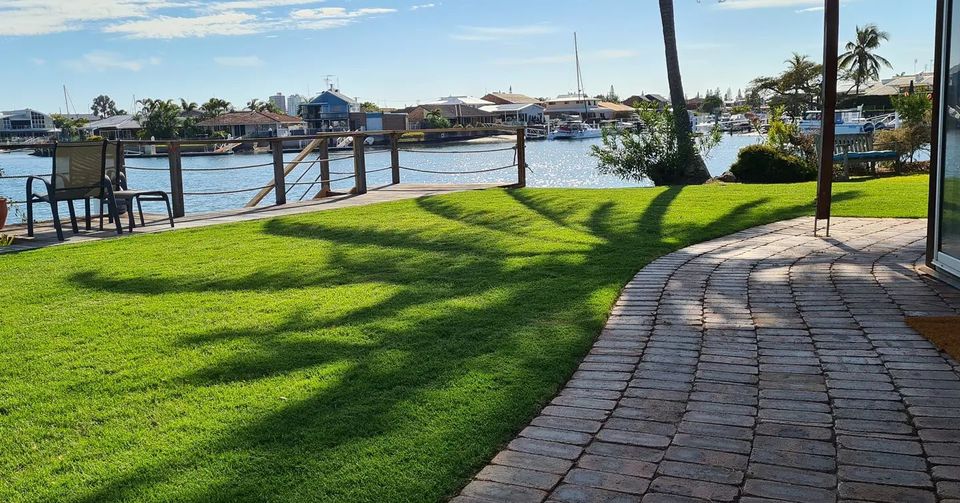 Lawn Mowing For Your Buderim Property
Lawn Mowing
Small Properties
Lawn Mowing
Medium Properties
Lawn Mowing
Large Properties
The friendly, professional & prompt lawn mowing service you can trust!
Interested in professional lawn mowing services for your Buderim home or business? Contact us now to arrange a quote.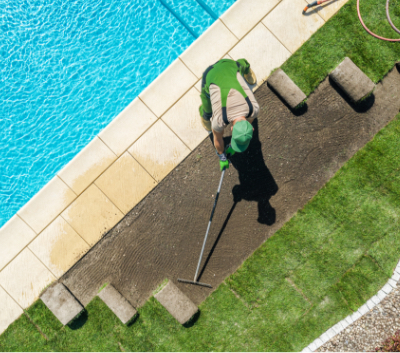 Lawn Care
We'll take care of pests and weeds and ensure your lawn is healthy and flourishing.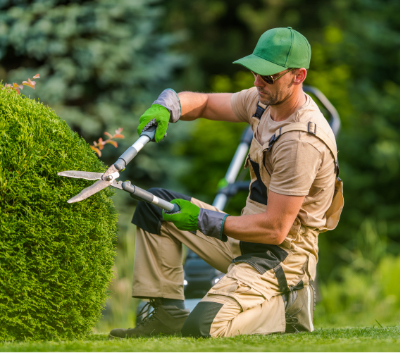 Trimming and Pruning
Avoid wild hedges and overgrown shrubs with our experienced pruning services.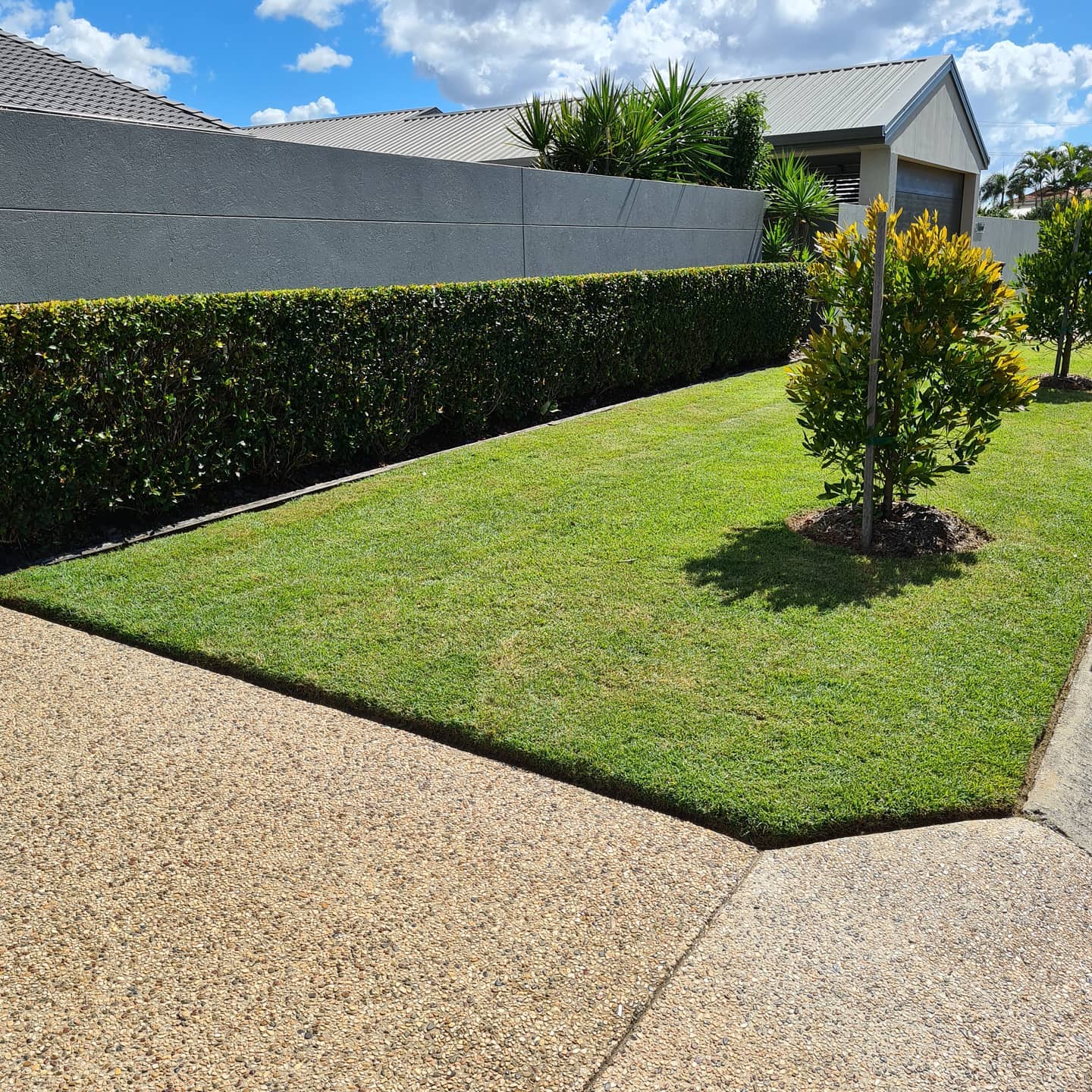 Lawn Treatments
Help your garden flourish and beautify your landscape with our professional treatments.